Robert Harding
Swimming, Trampoline, Gymnastics, Waterski and Wakeboard Instructor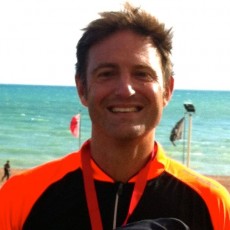 I can be found on the FA's list of approved Therapists and do event work for the FA. Assignments include Champions and Europa League and Premiership Matches.
Other Vocational Qualifications:
BAGA Trampoline Coach (Level 1)
BAGA Gymnastics Club Coach (Level 5)
BWSW Waterski and Wakeboard Instructor
British Swimming Teacher (Level 2)
'Helping people who were in pain', was my reason for training in this extremely comprehensive and effective Therapy, which considers the body as a whole. I believe in it 100% because I've seen the results. I pride myself in my patience and determination in finding a 'solution' to an injury or painful problem, as quickly as possible. I care about people, and it's my job to add something to their lives. I can help with physical and emotional difficulties that have affected the body. Emotional support is an integral part of the service that I provide. I've treated many people successfully who, previously, couldn't see a solution to their problem and furthermore, thought there wasn't one.
I treat any type of painful musculoskeletal problems, sports and non-sports related injuries, stress and emotional tension and I treat people of all ages, male and female.
If you can relate to what I've written or are interested in a consultation, I hope very much that you'll come and see me or call.
Thanks and best wishes
Robert Harding