Omar Taha
Personal Trainer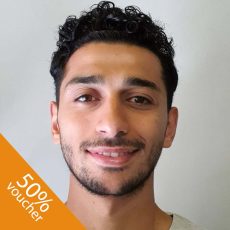 START YOUR FITNESS JOURNEY TODAY
If you are looking for a personalised training experience with an extra motivation, professional knowledge and friendly encouragement to get to exactly where you want to be, I look forward to hear from you. I will work closely with you to develop a supportive relationship and provide tailored sessions to suit you. Aiming to help you to improve your gym knowledge and performance. Creating a specific programme to suit your body, level of fitness, gym experience and training goal. Working with me can be just what you need to hit new levels and reach your goals. Qualified with over a decade of experience in Fitness and Sports Coaching:
Level 2 Fitness Instructor
Level 3 Personal Trainer
M3 Keiser Cycling Instructor
Multi Sports Coaching including Football, Rugby, Basketball, Tennis & Futsal.
TAILORED TO YOU
Dedicated to meet your needs as an individual. Feel free to contact me to book your FREE Consultation/ Trial session or Catch me around the gym for a quick chat – I will be more than happy to stop and talk you through teaching styles, particular areas of expertise and answer any questions you may have.
Omar participates in the new member welcome voucher 50% discount scheme. Please contact Omar directly.