Bas Buckland
Personal Trainer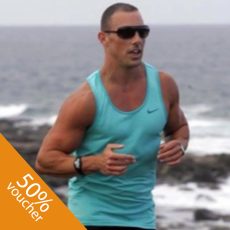 I have been in the fitness industry for over 20 years in various roles ranging from Fitness Instructing, Gym Management, and Personal Training. I have worked with many different age ranges and fitness abilities
If you need an extra push in your fitness routine, require a tailor made programme to help improve your workout, or you are training for a specific sport I can help you achieve your goals.
Level 3 Qualified Personal Trainer
B-Motivated, B-Inspired, B-Fit
Bas participates in the new member welcome voucher 50% discount scheme. Please contact Bas directly.