Gary Sharpe
Cycling Team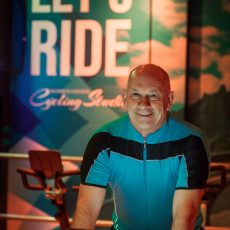 As well as being the Sports Club Manger, Gary is a Keiser qualified indoor cycling instructor and is currently leading a monthly FTP test session on each final Thursday of the months (7pm).
The FTP (Functional Threshold Power) test is very good guide to your cardio fitness and strength as you progress in your training routine.
The session also includes a general workout set to classic rock music.