Anna Micunekova
Personal Trainer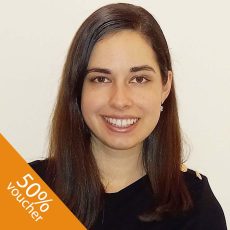 Level 3 Future Fit Personal Trainer
M3 Keiser Cycling Instructor
Les Mills Sprint Instructor
Level 2 Future Fit Fitness Instructor
Level 3 UAL Extended Diploma In Performing and Production Arts – Dance
Female Only trainer
Anna comes from dance background holding Level 3 extended diploma in performing arts.
Her enthusiasm for movement comes from an early age when she got involved in different sports including swimming, skiing, horse riding, volleyball & boxing. Anna is currently working as a DCSC Personal Trainer, Fitness Instructor, Les Mills Sprint Instructor and she is training for the London Marathon 2022.
Anna participates in the new member welcome voucher 50% discount scheme. Please contact Anna directly.