Alex Migale
Swimming Instructor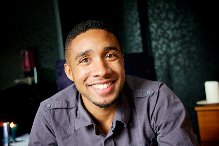 I've been teaching swimming since I was 18 years old at a variety of different pools and schools around London. I've been fortunate enough to work along side national coaches gaining many tricks and tips on how to get the best out of my students.
I've had experience in both teaching and coaching, as well as running a swim school as the head swimming coach writing syllabi, teaching programmes and long-term athlete development plans/schemes of work. Also a qualified Trainer Assessor of Aquatic and Leisure Qualifications, I deliver CPD courses for Swimming Teachers/Coaches, Lifeguard courses and First Aid Courses.
I believe each learner will pick things up in their own way. It's down to the teacher/tutor to promote skill acquisition and encourage skill development both in the lesson situation as well as outside it! From my experience, teachers are to change their approaches to teaching lesson content depending on the learning style of the participants… that way both teacher and participant can get the most out of the lesson. All in all it has to be fun, with gentle nudge towards becoming better at something!